2019 has come and gone, and it was a great year. A lot of events and a lot of cars, trucks, rc cars, and more. We didn't get to document as many as we'd like, but be sure to check out our Instagram account @TheDailyDrivers for some of our pictures from the year.
Next up, 2020! We are looking forward to another great year of getting out to events for cars and rc cars and whatever other awesome things we can find. If you need some ideas for 2020, be sure to check out these events, I know we are going to try to hit as many as possible.
King of the Hammers

  King of the Hammers is an off-road race that combines desert racing and rock crawling. This race is held in February on Means Dry Lake at Johnson Valley, California United States. The race is broadcast live on the Internet at www.ultra4racing.com each year but if you can make it out, I would highly suggest it. We have a friend that has competed and another that is crewing for a team this year.
Local race events! Luckily, we happen to be in the center of Indiana and there is no shortage of local race events to go along with the big events. Check out your local tracks for the future stars in racing.
School Bus Races! They are more than entertaining and if you have never attended a school bus race, you have got to check them out. Do a quick Internet search and I am sure you can find a school bus race near you. The best ones are figure 8 race.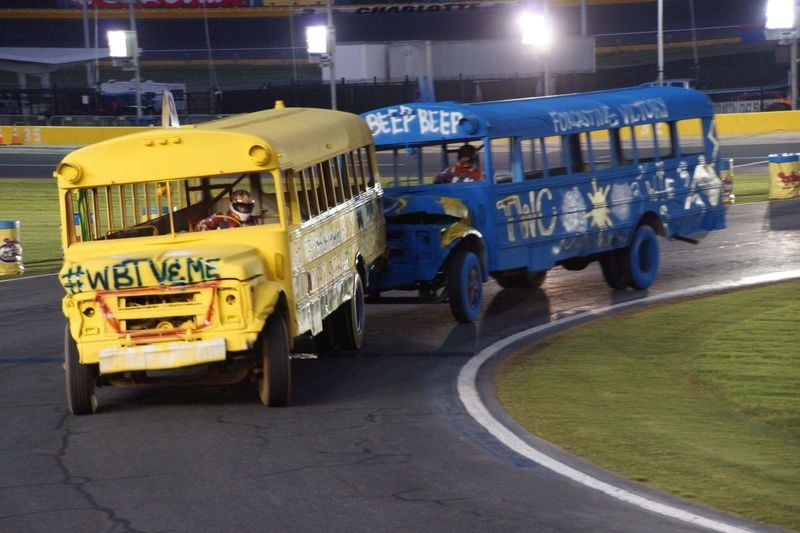 Mecum Auction

s

– You may have seen a Mecum auction on television before, but actually going to an event is like no other. You get to see some of the cars you won't on tv and you can get up close to the famous cars. With events held all around the country, you never know who you may see. It is a great time to sit in the crowd and watch the auctions or to walk around and check out the cars going on the block. If you are able to bid, you can try going on the earlier days to get a steal on vehicle which may go for more usually.
Car Shows, Cruise-Ins, events! – There are almost always local car shows and cruise-ins if you look for them. It doesn't mean you have to have a car to take, but sometimes it is fun to go look and support the local economy. On the flip-side of things, there are usually bigger events put on by

Hot Rod

Magazine or

Roadkill

. Any event they put on will be definitely entertaining and full of fun!
As far as RC Vehicles go,

Horizon Hobby

has many events across the country which are worth checking out. We are going to try to hit

AxialFest

this year in Attica, Indiana which is for RC rock crawlers and trail vehicles like the ones we have posted on our personal YouTu

be Channel

. Also, be sure to check out our videos on YouTube here. Don't forget to check out your local hobby groups for events too. The Indianapolis area has a great club called Hoosier RC Racers.
Well, that is all I have for this post. I hope you find some awesome events, comment below with your thoughts on some great events or things to do in 2020.